3 or 4 or 5 Bed, 1,667 Sq. Ft., Ranch/Cape, 27'4" x 58' / 64'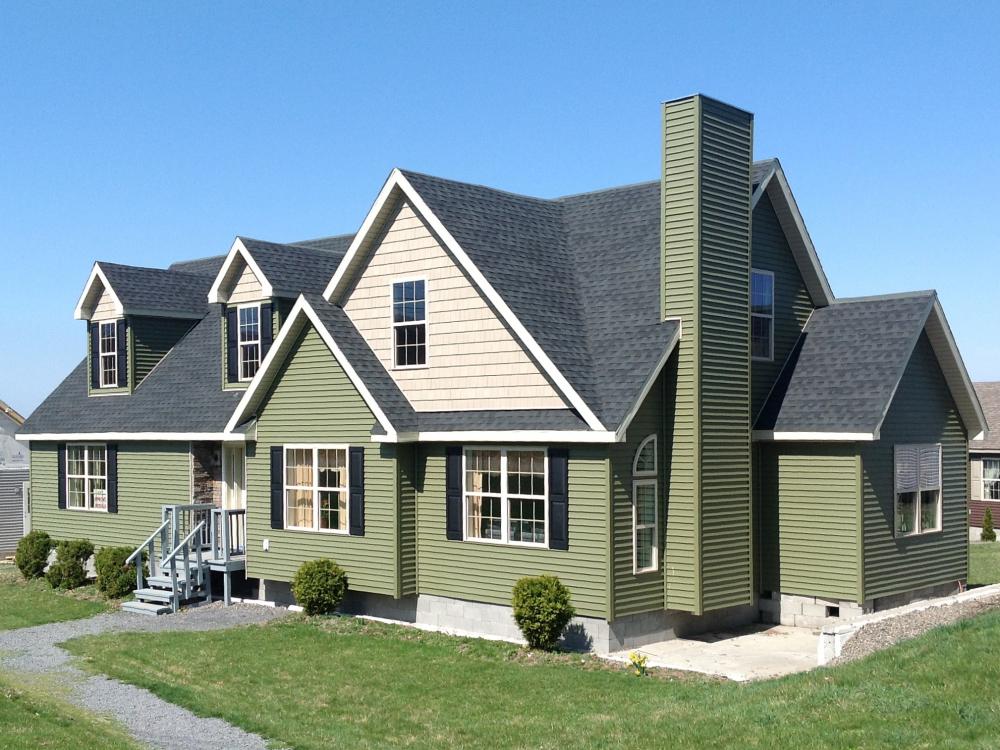 On display in Dryden. Come see for yourself, this large 3 bedroom 1st floor cape cod, that starts out as a 26' x 58' ranch. We have added some footage to our model. This home has many variations of kitchen and bath layouts. One option is moving the utility room to the end of the home for a garage application.Another is a front load garage option with the master bed closet becoming the utility room and moving the closet to the back of the home.
Virtual Tours
Click and drag inside of window to move around the room.
Kitchen Tour

Mater Bathroom Tour

Build on Your Home Site
Base Price Starting in the Low 90's as a Ranch