3 Bed, 1,640 Sq. Ft., Ranch/Cape, 28 x 64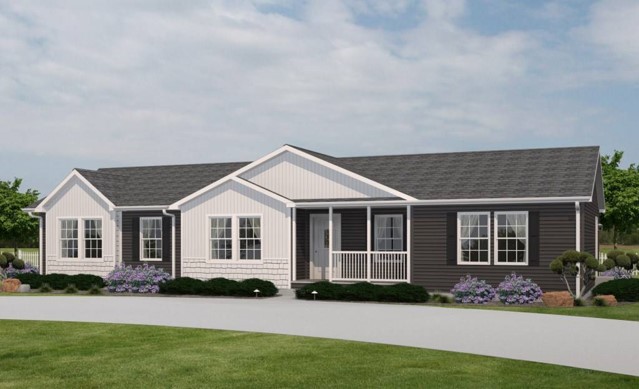 Tastefully done.

This Commodore Home has plenty of space for cooking and entertaining. And...talk about curb appeal, we love the covered porch!

The size of this home is really great for those just starting out or those homeowners that want to downsize but still want space to move around.

Tour our 3D model and see for yourself if this Commodore home will take care of your needs.
Virtual Tour
Build on Your Home Site
Not in stock. Stop in for pricing.