3 or 4 or 5 Bed, 1,475 Sq. Ft., Cape Chalet, 27'4" x 54'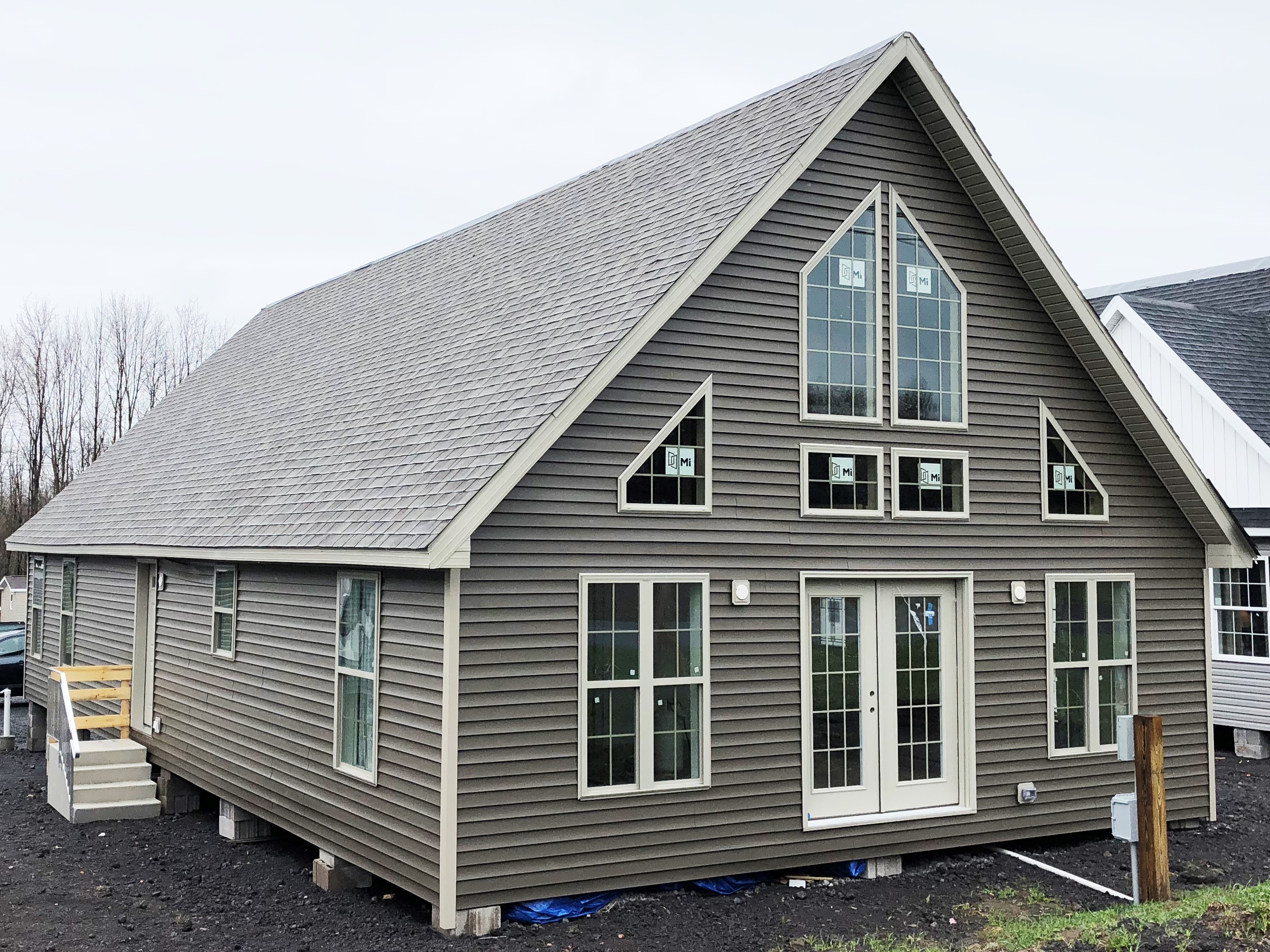 This is yet another version of our popular Chalet. The TRU-Vault is back with a gorgeous front elevation, featuring French doors and trapezoid windows. Remember you can pick from many different window and door configurations.

Also remember this home starts out as a ranch home, we added a 12/12 roof pitch to give you the loft area upstairs.
We have an unlimited amount of versions of our Chalets. 4 of our manufactures build them for us. We Have Chalets As Small As 24'X 30' All The Way UP To 4 And 6 box Chalets Well Over 3,000 SQFT.
Panoramic Tour
(use your mouse to navigate)
Build on Your Home Site
Call For Pricing