2 Bedrooms Bed, 960 Sq. Ft., Single Section, 16 x 68 (64)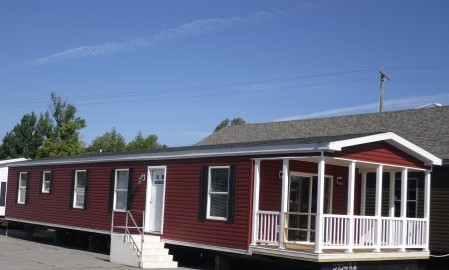 A porch can make all the difference...

As pictured, this 2 bedroom home is 960 sq. ft. A great starter home or a perfect place for the snowbirds to return to for the summer. Enjoy a morning cup of coffee on the porch or keep a small patio garden. Either way, this is one delightful house.

You can always alter the floor plan and create additional space to better fit your needs.
Not on Display
Not in stock. Stop in for pricing.